ProgeSOFT Releases progeCAD 2021
CHIASSO, Switzerland, Nov 6, 2020 – ProgeSOFT is delighted to present progeCAD 2021 Professional, the new version of its DWG/ DXF-native CAD for professional drawing with perpetual licensing solutions.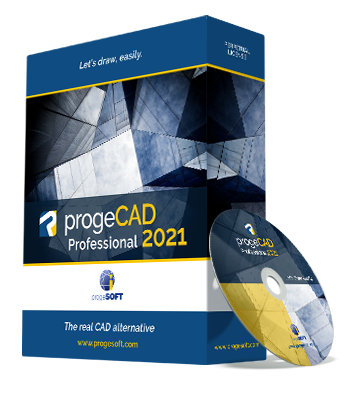 With progeCAD 2021, drawing and editing is quicker, easier and more efficient thanks to the new commands and tools such as SELFILTER, Selection Cycling, Quick Properties and Associative Array. Two new Custom Ribbon menus for beginners and 2D drafters allow to keep only useful toolsets at your fingertips getting rid of unnecessary functionality that occupies your workspace. It is much easier to handle drawing data in progeCAD 2021, as the user can now quickly extract and organize all drawing data creating various tables such as bills of materials and parts lists with the data extraction command.
The new ability to create QRCODEs from texts or URLs and to insert them in your drawings further enriches projects with valuable information. Another enhancement involves the drawing publishing phase: the 2021 version offers the Auto publish command and also adds the PDF Append function to better manage the exported into PDF drawing documentation. Finally, the new major release is also beefed up with discipline specific features such as section and elevation lines creation, 2D parametric library with mechanical/structural construction components and import of .sldprt part and .sldasm assembly SolidWorks files.
To learn all progeCAD 2021 new features, click here .
Try the new version right now! Download here!
About ProgeSOFT SA
ProgeSOFT SA is a private software company which is specialized in cost-efficient CAD solutions. With a large experience of operation in the CAD industry, ProgeSOFT offers versatile CAD platforms for Windows and MAC and applications for architectural, mechanical, electrical, GIS, HVAC/Piping and some other industries. ProgeSOFT is also a founder and executive member of the IntelliCAD® Technology Consortium. For more information, visit http://www.progesoft.com.