CAD Schroer Releases M4 ISO Isometrics for PTC Creo Piping v2.5
CAMBRIDGE, UK, Dec 10, 2018 – CAD Schroer is pleased to announce the release of M4 ISO Isometrics for PTC Creo Piping Version 2.5. M4 ISO Isometrics for PTC Creo Piping is a software programme that has been developed specially for pipeline construction, it facilitates the automatic creation of unscaled Piping Isometrics drawings from 3D pipeline model data. The new, improved, version 2.5 of M4 ISO Isometrics for PTC Creo Piping is now available.
Highlights:
Bending tables enhanced
With version 2.5, bend tables are enhanced with further configuration options. Cutting allowances, nominal lengths, and adjusted lengths can now all be displayed in bend tables. This enables pipe designs to be better described for transfer to bending machines, ready for manufacture.
Display of Cutting allowances
With the new version of M4ISO, cutting allowances that have been assigned to pipes in Creo, can now be automatically displayed in the corresponding dimensions on the piping isometric drawing.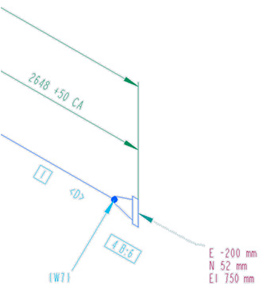 Display of Cut Start Labels
M4 ISO now offers the possibility to automatically display a label on the piping isometric drawing at the start of each cut pipe length. The label indicates the start of the pipe in relation to the corresponding bending instructions for the pipe.
Generation of ISOX files Only
The new version of M4 ISO enables users to specify that only M4 ISO's native ISOX files are to be generated. A new ISOX File(s) the Only checkbox has been added to the M4 ISO dialog which, when checked, causes the Piping Isometric drawing generation step to be skipped, so that only the ISOX files are generated.
Additional configuration options
From version 2.5, M4 ISO offers additional configuration options to enable the software to be further configured to suit individual customer requirements.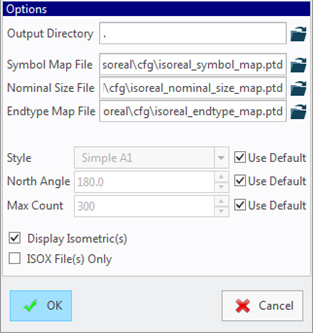 About CAD Schroer
CAD Schroer is a global software development company and engineering solutions provider, helping to raise the productivity and competitiveness of customers working in manufacturing and plant design, including the automotive sector and its supply chain, the energy sector and public utilities. CAD Schroer has offices and subsidiaries throughout Europe and in the United States.
CAD Schroer's product portfolio includes 2D/3D CAD, plant design, factory layout, and data management solutions. Customers in 39 countries rely on MEDUSA4, MPDS4 and STHENO/PRO to provide an efficient, flexible and integrated design environment for all phases of product or plant design – cutting costs while raising quality. CAD Schroer emphasizes close customer partnerships and supports its clients' objectives through extensive consultancy, training, development, software support and maintenance services. For more information, visit www.cad-schroer.com.